WE'VE GOT YOU
COVERED
Always Healthcare Focused
Since our inception, Bonded Collectors of Wisconsin, Inc. has had the privilege to partner with health systems to provide various collection solutions and services. With healthcare accounts comprising over 95% of our historical portfolio mix, you can guarantee we are healthcare collection experts. Our long-standing healthcare partnerships have allowed us to assemble the necessary knowledge and expertise to build highly specialized, efficient and effective collection solutions that are easily implemented, are scalable for every health system and ultimately maximize revenue recovery.
WHO WE SERVE
Health Systems, Hospitals and Clinics
For over 50 years, we have provided clinics, hospitals and health systems first-party and third-party collection solutions including back-office support services, patient responsibility billing, legacy system clean-up assistance and multi-channel bad debt collections.

Regardless of when a health system passes the baton to our agency, we know we are acting as an extension of their facility. That's why our collection solutions are built with patient experience in mind. Our friendly, compliant and ethical collection solutions guarantee expansion of community trust in your health system, increased patient retention and satisfaction, protection of your brand and maximized return of invaluable funds to your bottom line.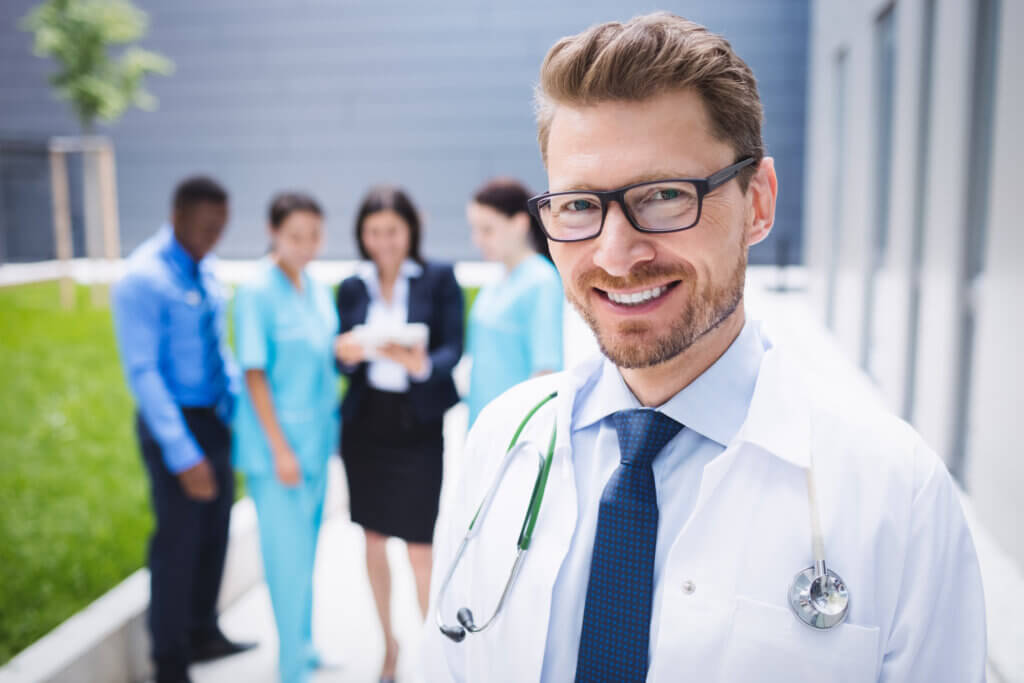 Dental
We partner with a diverse set of dental practices – from single-doctor private practices to multi-location dental systems – that provide services in a wide variety of specialties including, but not limited to, general, cosmetic, endodontic, pediatric, periodontal and orthodontic dental care. We've had exceptional success partnering with dental practices because we understand that patient experience is paramount, patient retention is essential and maximized revenue return is vital to your practice.
Chiropractic
Whether your practice provides preventative, relief, wellness or all of the above care, you probably have a few pesky past-due accounts on your books. At Bonded Collectors of Wisconsin, Inc. we do not have account or dollar amount volume minimums. If your practice only has a handful of placements a year or a monthly placement volume we're here to help. Our friendly team of agents will diligently work with your patients to resolve accounts and ultimately return important funds back to your practice.
Mental Health and Counseling
We understand having a past-due account can be a sensitive topic, especially a past-due account related to mental health treatment. Our empathetic and friendly team members work directly with each patient, by listening first to understand the patient's situation, then suggesting reasonable repayment options that empower patients to resolve their accounts and ultimately get back on the right track. A positive collections experience can make all the difference for your patients and your clinic.
Additional Healthcare Partners
We are proud to provide collection solutions to health providers in various additional industries including, but not limited to, Private Practices, Physician Groups, Optometry, Audiology, EMT and Ambulance Services, Pharmacy's, Nursing Homes, Assisted Living Facilities, Physical Therapy, Massage and Acupuncture, Fitness and Training, Medical Transportation Services, etc.
Miscellaneous Industries
Property Management
We have partnered with independent landlords and property management businesses for over 50 years. Whether you're owed delinquent rent, or damages, or have obtained a judgment, we're here to help. With decades of experience, we know what it takes to recover your outstanding accounts. Let us handle collections, so you focus on your tenants, properties and overall business.
Telecommunications
For decades, we have assisted our telecommunication partners in collecting past-due landline, wireless, internet, cable and broadband accounts. Our diligent and friendly team of support agents works with your customers to answer questions, arrange payment plans and recover equipment in compliance with your policies, increasing subscriber satisfaction and retention and creating a more consistent revenue stream for your business.
Contractors
We offer a number of collection solutions to our various contractor partners who provide services in many industries including, general construction, engineering, surveying, plumbing, HVAC, electrical, heating and cooling, fire and security, roofing, flooring, painting, masonry and landscaping. We have the right collection solution for your business, regardless of its size or specialty.
Small and Medium Businesses
For small and medium businesses, it can be difficult, time-consuming and expensive to manage a billing department. That's where we come in. We handle the heavy lifting, so you can focus on maintaining and growing your business. Our diligent team members will provide your clients reminders, calls and letters on their past-due accounts and offer consumer-friendly payment options that help resolve accounts in a timely fashion and accelerate cash flow back to your business.
Other Misc. Partners
We are proud to also provide collection solutions to other various partners in additional industries including, but not limited to, utilities, financing and loan services, banks, automotive, law firms, governments and municipalities.
TRANSFORM YOUR COLLECTION SOLUTIONS
To learn more about our collection offerings, contact our sales team today.